Steps
I knew nothing about the VA when I contacted them in 2011. These 9 steps helped me to take care of my health and file for disabilities. I received a 100% rating in early 2019. What works today may be slightly different from my experience. You will still learn how to approach the VA and much more.
MST was not part of my disability rating because I was in denial and did not want to talk about it. I knew nothing about MST Coordinators. In late 2019 I started new research about MST.  I included it as the first step for my fellow veterans.  View the About Page.
You can have Artificial Intelligence read this website as you follow along.
First About MST:  If you are not a victim go to step two.


This is the VA Promise to MST Victims."

Treatment for any physical or mental health conditions related to a Veteran's experiences of MST is FREE

. No documentation of the MST experience or VA disability compensation rating is required. Some Veterans can receive this free MST-related care even if they are not eligible for other VA care.  Here is the NEXT STEP TO GET HELP.  The VA has a Mobile App called

Beyond MST

.
The

2023 NDAA

finally strips commanders of their remaining judicial and prosecutorial powers for MST offenses and gives them to trained professional military prosecutors. This will build more credibility to prosecute suspects of MST.  This will remove some of the reasoning victims were not reporting MST.

MST can occur on or off base and while a service member—man or woman—is on or off duty."  There is absolutely nothing to lose and everything to gain by contacting an MST Coordinator.

The VA is very serious about giving healthcare to MST Victims. You will be asked if you experienced MST during your first contact with the Mental Health Department and a Primary Care Physician. Now I know I should have said yes.

It does not matter how long ago the MST took place.

The VA provides a PDF about what markers they are asking for. Print that lists then start writing on it how they apply to you when the MST took place. Do it with someone. Two heads are better than one. Many times the MST takes place while in transit or right before a transfer. Any family member can help you. Refresh your memory with your Military Records:

How to get your Military Records

.

The VA looks at MST as an event NOT a disability. File for a disability for every physical and mental injury caused by the MST and all other service-connected disabilities.

PTSD is not the only thing to file for. How were you hurt when you were attacked? What are the Effects and Aftermath of being raped? What are the

injuries and wounds caused by rape

?  You cannot file a claim for 

Chronic Pain

. The VA is very aware that women suffer from it. You can file a claim for what it causes such as depression. It would be rated as a mental health disorder. You do NOT file anything without a VSO. See the second step.
Some Victims of MST experienced violent attacks where blunt force trauma caused

Traumatic Brain Injury

(TBI)

The VA tries to combine TBI with PTSD since they have similar symptoms. File for TBI as a separate disability when you file for PTSD caused by MST. TBI Causes Headaches, Blurred vision, Hearing problems, Difficulty speaking, Dizziness, Changes in your sense of taste or smell, Difficulty concentrating or remembering things, Repeat yourself, and Becoming easily angry or frustrated. There are many

Videos on YouTube

to help you.
The VA is calling for you to be Re-Evaluated for Previously Denied MST Claims. Simply call your regional office to speak to an MST Coordinator. Send any new evidence when you request your re-evaluation. Find the VSOs, MST Coordinators, or Women Veterans Coordinators near you.

Second: If you have any service-connected disability do this before applying for HealthCare.
The

VA Blog

has some tips for Filing for a VA Disability. The first sentence speaks volumes "Filing the first claim for disability compensation can be a stressful experience. " Do NOT file anything without a Veterans Service Organization.  Search for a VSO in your area to start a disability claim. They act on your behalf in the preparation, presentation, and prosecution of claims for VA benefits (38 U.S.C. 5902, 5903, and 5904). The VA is a bureaucracy full of paperwork and steps we must take. Contact these professionals who know how to deal with the VA.

Tell the VSO you are the victim of MST and you want to file a claim for PTSD and all the complications we discussed in the FIRST STEP above.

Have a LONG discussion with your VSO about all your injuries.  Use VSARD to find your disabilities.  File for as many of them as you are entitled to. Don't make them up. You might have been exposed to an environment where you served that might have given you a disability. Your VSO will have a list.

After you apply for a disability the VA sends you a letter to go to an appointment with a specialist to be examed for each disability. Your Primary Healthcare Physician does not make these disability exams. They do provide healthcare for them.
Never miss an appointment the VA makes for you. NEVER MISS ANY APPOINTMENTS.  Shit happens so call to cancel to reschedule. They see it as "if you do not care why should we provide it".
If the VA agrees you have a service-connected disability you will be given a C&P Exam. Be prepared for these C&P Exams. If they turn your disability down before or after the C&P Exam return to the VSO to refile. This is common practice. Not sure if this is a delay tactic or to see if you are serious.

You are responsible for adhering to many deadlines throughout the claims and appeals process. When these deadlines are not met, you might not be able to continue with the claim or appeal, resulting in closed cases and lost effective dates. Take all paperwork you get back from the VA to the VSO.

VA

Math

.  Let's say you are rated at 90% you might have to get another disability rated at least 30% or more to be given a total of 100% disability. Yep, it is hard to explain. Your disabilities can total 140 and they give you 90%. The process of VA math always considers the highest rating first, and then moves through the remaining disability ratings in order of greatest to least for VA benefits. Also, the VA only considers percentages in increments of 10. This is why 44% is rounded down to 40%.
Going to the VSO before the VA will save you a lot of time.
Third: A PTSD rating is not that easy to get. You have to live it to prove it.
Take this

PTSD Screening

test.
You must meet certain criteria to be diagnosed with PTSD according to 

DSM-5 PTSD Diagnosis Tests. 

When you meet with a Mental Health Specialist talk to them. Don't say "Oh! I'm okay".

There are no set standards for how a Veteran receives treatment or is given a rating for PTSD. Some immediately go for treatment some get a rating first, as said each veteran has their own experience.
Fourth: Here is how the VA rates PTSD. See if you are living it.
Fifth: PTSD PHYSICALLY changes your brain.
Our Neurotransmitters respond to threats allowing our Amygdala to make us relive the trauma caused by PTSD. You truly hear, see, feel, smell, and taste what happened created by the neurotransmitter in our Amygdala. Talk to your VA Counselor about this. Talk to a professional about this. See the Mental Health Group Page on this website.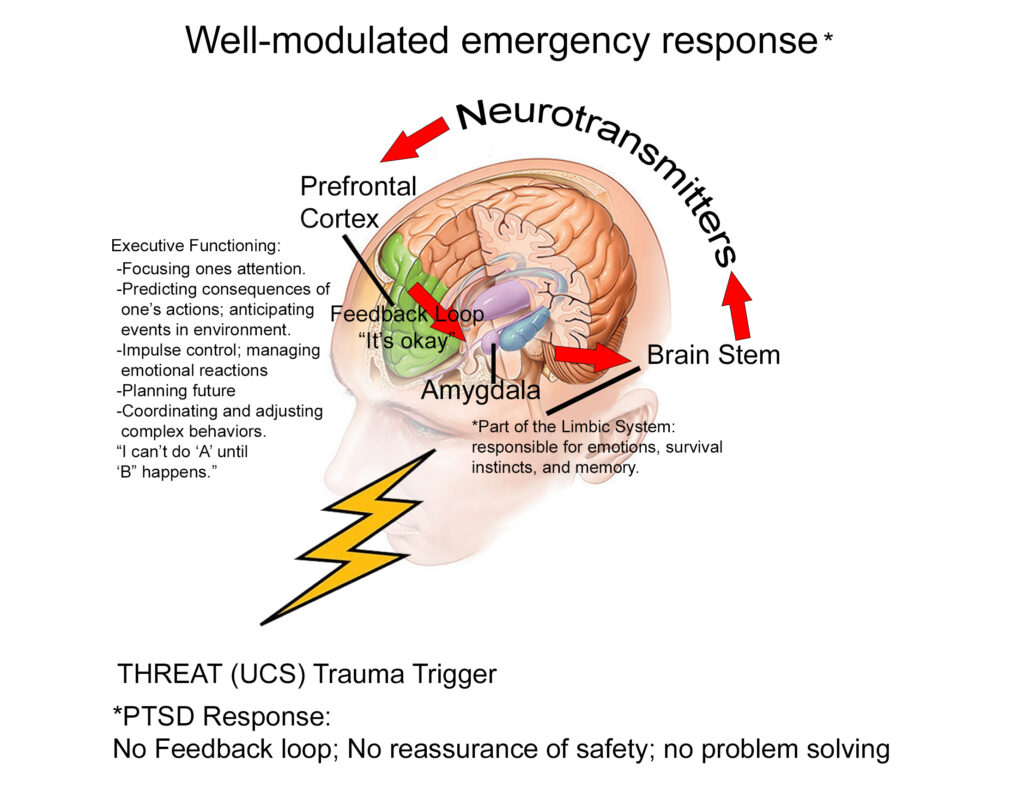 Sixth: We all need HealthCare but as you see it is step six.
Now SIGN UP for

HealthCare

online or go to the Business Office at your local VA Clinic or Hospital.

Once you are signed up go to the front desk and tell them you are a new patient and it is URGENT YOU TALK TO THE MST Coordinator who will guide you for care and treatment caused by MST.

The VA will provide you with a Primary health care Physician and send you a card in the mail with the appointment date and time. Tell this doctor "EVERYTHING"  on your list that is medically and mentally wrong with you. Definitely include what you have already filed for as a disability. Do not hold back.

IMPORTANT… Your Primary Care Physician is required to ask if you experienced MST. If you are not alone and cannot talk about it in front of that person go back by yourself ASAP. If you have already talked to the MST Coordinator a note should already be seen on your medical records. THAT IS A GOOD THING.

When the Primary health care Physician asks questions about your health do not say "Oh.  I'm ok." Talk about it… Tell it like it is. Do not hold back.  Always be truthful and live it.

Here is where it is a bit confusing. Tell your Primary Care Physician what disabilities you have applied for. The disability appointments the VA sends you are NOT about your health. It is to prove or disprove you have a disability.

Ask the Primary Care Physician for treatment for your disabilities. These appointments provide more evidence to prove your disability. Your Primary Care Physician has nothing to do with your Disability Ratings. They provide healthcare for it but they will tell you the benefits ratings etc are on the other side of the VA Bureaucracy.

Nexus Letters are from a veteran's current physician(s), outside of the VA system, stating their medical opinion regarding the service connection of a veteran's condition(s).  Nexus Letters are essential for any condition on a VA Disability Claim that is not automatically considered service-connected. Conditions are automatically considered service-connected if 1.) there is ample evidence that it occurred during the veteran's service or 2.) it is on the VA Presumptive List and the veteran meets the qualifications for the list. VA doctors can't and won't write nexus letters because it would represent a conflict of interest. Presumptive Service Connection for VA Compensation 
The Pact Act is a new law that expands VA healthcare and benefits for Veterans exposed to burn pits, Agent Orange, and other toxic substances.
Seventh: "Memory? I wish I had one." Depend on being organized.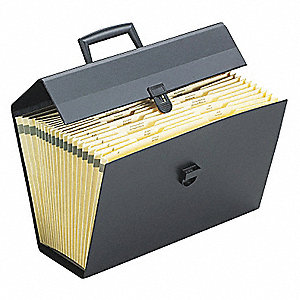 Some VETS say to write a daily journal. If you're concerned about privacy be sure to use a very difficult password to remember so it is protected in a free cloud.

A fellow vet gave this tip about the BLUE BUTTONS on MyHealtheVet.

Keep all the letters, forms, and documents in an accordion folder, and create a file system. You are not going to believe how much paperwork you are going to have.

Do not ignore what the VA sends to you. Take it to your VSO if you do not understand it. You will be given handouts pamphlets brochures from many sources. You cannot trust your memory.

Write Notes on the back of the First Page of every letter you get from the VA. Write about the who what why where when how issues and what actions you have to take or took.

The VA is very big on burying you with paperwork. They send 5 to 10 or more pages per letter. Staple them together in numeric order. Write the date you received it at the TOP of the first page.  Be organized to find it quickly. Take it with you to every VSO and VA appointment.

Get an account on

My HealtheVet.

Also, get an account on VA.gov as another gateway to the system.
Eighth: Talk to Other Veterans.
Start now talking to Veterans about their experiences with the VA. When you go to your appointments there is a lot of hurry-up-wait in rooms with other veterans like you. Talk to them. Exchange information. Hear their story and tell your story. There is a wealth of information sitting next to you or you can give information to the next veteran.  We are all brothers and sisters. I am not saying believe what you hear but check it out with your VSO or Doctors to find the truth.
Social Media has many groups about Vets Helping Vets but I have seen way too much anger in them, misguided information, and people actually lying about the VA. Use it at your own risk.
Ninth: SSI.   I am too old to apply for social security disability.

As a veteran rated 100% P&T, you can expedited processing for Social Security Disability Benefits.  You can receive compensation from the VA and SS at the same time. Vets say it is easy to apply and only takes 30 days.
If you need any help and have no one to turn to CALL the Veteran Crisis Line:
Call

1-800-273-8255

and Press 1
A crisis can lead to suicide. Call Them. They will help you.

This free support is Confidentially Available every day, 24/7

It serves All Veterans All Service members of the National Guard and Reserves and Their family members and friends
The Patient Advocacy Program helps you to receive care or get problems resolved.  Talk to the Patient Advocate at your VA medical center. They want to provide you with world-class Veteran Customer Service.
BELIEVE IN YOURSELF.