Thoughts Feelings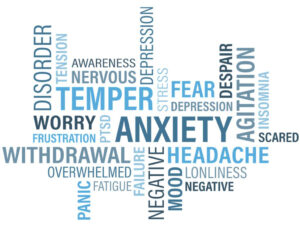 Read "How the Body Keeps Score PDF" By Bessel van der Kolk M.D.  This is also a good one to read  The Science of How Our Minds and Our Bodies Converge in the Healing of Trauma where Maria Popova quotes  Dr. Van De Kolk.  Being tightly wrapped up for self-preservation sums it up.
"The more people try to push away and ignore internal warning signs, the more likely they are to take over and leave them bewildered, confused, and ashamed. People who cannot comfortably notice what is going on inside become vulnerable to respond to any sensory shift either by shutting down or by going into a panic — they develop a fear of fear itself."   By Dr. Van De Kolk
---
1,400 MST Victims were asked to give one word that describes how they feel.
These are in alphabetical order.
Abandon

Afraid

Alert

Alone

Anger

Angry

Anxiety

Betrayal

Betrayed

Broken

Calculated

Changed

Chaos

Confusion

Damaged

Dead

Defeated

Denial

Depression

Destroyed

Dirty

Disbelief

Disorientation

Disrespected

Distrusting

Dreaming

Drowning

Emotional shock

Exhausted

Fear

Flashbacks

Guilt

Heartless

Helpless

Iceberg

Invisible

Isolated

Lifeless

Loneliness

Lost

No Reality

Numb

Overwhelmed

Physical stress

Pissed

Powerless

Powerlessness

Repulsed

Responsibility

Sad

Sadness

Scared

Sense of vulnerability

Shame

Stuck

Survived

Suspicious

Tarnished

Terrified

Tired

Trapped

Unimportant

Unlovable

Unloved

Untrustworthy

Unworthy

Useless

Violated

Weak

Weakness

Wicked
IS THIS HOW YOU FEEL? CONTACT A MENTAL HEALTH PROFESSIONAL