Helpful Information
This is the VA Promise to MST Victims.
Treatment for any physical or mental health conditions related to a Veteran's experiences of MST is FREE. No documentation of the MST experience or VA disability compensation rating is required. Some Veterans can receive this free MST-related care even if they are not eligible for other VA care.  Here is the NEXT STEP TO GET HELP.  The VA has a Mobile App called Beyond MST.
The

2023 NDAA

finally strips commanders of their remaining judicial and prosecutorial powers for MST offenses and gives them to trained professional military prosecutors. This will build more credibility to prosecute suspects of MST.  This will remove some of the reasoning victims were not reporting MST
The VA is calling for you to be Re-Evaluated for Previously Denied MST Claims. Simply call your regional office to speak to an MST Coordinator. Send any new evidence when you request your re-evaluation. Find the VSOs, MST Coordinators, or Women Veterans Coordinators near you.
---
Appointments
As said the VA has two sides,  Veterans Health Administration – VHA and Veterans Benefits Administration – VBA. 
The VBA makes the doctor's examination appointments for Disability Compensation.  When the VSO files a claim the VBA will call or send a letter telling you when and where to report for an appointment. This is not about medical care for the disability. It is to prove or disprove your claim.
If the first appointment agrees you have a disability the VBA will tell you when and where to take the C&P Exam.  Sometimes the first exam is the C&P appointment. You will receive the results in a letter.
The VHA will give you a Primary Care Physician. This Physician has nothing to do with any recommendations about your claim. It is extremely important when you first make contact with the Primary Care Team you tell them everything that is wrong with you.  Tell them about the claims you have filed with the VSO.  Write them all down and take them to this first appointment. Ask this physician to make appointments for your healthcare. You cannot make them for yourself. Start making appointments to get health care for your disabilities. The VHA and VBA share your medical records.
You can go to physicians outside of the VA on your own.  If you do you can release the Health Care Records to the VHA and VBA  If you don't the VA will not have access to them. The VA will not pay for these appointments unless you go through VA Community Care. They have to be contacted by your primary care physician to give you authorization. These outside physicians can write Nexus Letters about your claims.  The VA Doctors will NOT write Nexus Letters.
There is also a Vet Center (Readjustment Counseling).  You must qualify to make an appointment there. You must file a release for the VHA/VBA to receive your medical records from the Vet Center.
---
VA Math
How does the VA determine combined VA disability ratings?
Let's say you are rated at 90% you might have to get another disability rated at least 30% or more to be given a total of 100% disability. Yep, it is hard to explain. Your disabilities can total 140 and they give you 90%. The process of VA math always considers the highest rating first and then moves through the remaining disability ratings in order of greatest to least for VA benefits. Also, the VA only considers percentages in increments of 10. This is why 44% is rounded down to 40%. 
---
Memory? I wish I had one." Depends on being organized.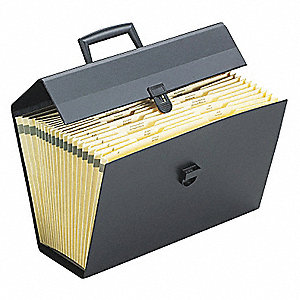 Some VETS say to write a daily journal. If you're concerned about privacy be sure to use a very difficult password to remember so it is protected in a free cloud.

A fellow vet gave this tip about the

BLUE BUTTONS

on My Healthy Vet .com

Keep all the letters, forms, and documents in an accordion folder, and create a file system. You are not going to believe how much paperwork you are going to have.

Do not ignore what the VA sends to you. Take it to your VSO if you do not understand it. You will be given handouts pamphlets brochures from many sources. You cannot trust your memory.

Write Notes on the back of the First Page of every letter you get from the VA. Write about the who what why where when how issues and what actions you have to take or have taken.

The VA is very big on burying you with paperwork. They send 5 to 10 or more pages per letter. Staple them together in numeric order. Write the date you received it at the TOP of the first page.  Be organized to find it quickly. Take it with you to every VSO and VA appointment.

Get an account on

My HealthyVet.

Also, get an account on VA.gov as another gateway to the system.
---
Talk to Other Veterans.
Start now talking to Veterans about their experiences with the VA. When you go to your appointments there is a lot of hurry-up-wait in rooms with other veterans like you. Talk to them. Exchange information. Hear their story and tell your story. There is a wealth of information sitting next to you or you can give information to the next veteran.  We are all brothers and sisters. I am not saying believe what you hear but check it out with your VSO or Doctors to find the truth.
Social Media has many groups about Vets Helping Vets but I have seen way too much anger in them, misguided information, and people actually lying about the VA. Use it at your own risk.
---
If you need any help and have no one to turn to
The Patient Advocacy Program helps you to receive care or get problems resolved.  Talk to the Patient Advocate at your VA medical center. They want to provide you with world-class Veteran Customer Service.
BELIEVE IN YOURSELF.
You are facing a Federal Bureaucracy to prove you have a service-connected disability. There will be disappointments and roadblocks. When they deny your claim you will refile. Be persistent. Do not be discouraged and stop. It takes time. Be honest, speak out, and be consistent. Above all do not face this by yourself. Take a loved one to your appointments to be your advocate and rock. 
Many Veterans are not aware of how important it is to be connected with the VA. Here is the Matrix of why you should be. The VA is here to help us. When you make contact with anyone in the VA be respectful. Never lie to anyone at the VA. It is fraud if you try to fake a disability. Never do anything that is considered illegal If you feel triggered let them know and they will help you. The VA is not trying to deny anything you are entitled to. They freely give all the information you need to take care of yourself. You just have to ask or look for it just like I did. This research became this website.
If you are aware of any Fraudulent Acts please report them. The VA Office of Inspector General investigates a wide range of potential crimes—from financial crimes to threats against VA personnel and property to actions associated with patient harm.