Prevention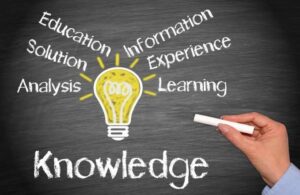 Knowledge is extremely important to help prevent MST.  You must look at the big picture about this subject. The more you know the faster it will be to defend one another from being or becoming a victim.
Fellow service members must protect one another.
If you are targeted for a violent attack, you are guaranteed there will be one person there to defend you and that person is you…YOU are your best defense. You may or may not be able to prevent it. That does not mean giving up.  Instead, knowledge will help you.
Prevention aims to stop incidents of sexual harassment and sexual assault before they occur. Prevention requires a comprehensive approach involving a range of activities. Everyone plays a part at the individual, peer group, unit, and Army community levels. Prevention protects the force and supports the implementation of the Army People Strategy, which describes how we Acquire, Develop, Employ, and Retain Talent.
The Department of Defense Sexual Assault Prevention and Response Office  (SAPRO) is responsible for oversight of the Department's sexual assault policy. SAPRO works hand-in-hand with the Services and the civilian community to develop and implement innovative prevention and response programs.
There is a study for Preventing Sexual Violence in the military.  Here is the link to it.
Every member of the armed forces has one goal, which is to be a BAND OF BROTHERS whose duty is to protect one another.  With MST the protection is for the VICTIM, not the PERPETRATOR. 
Take AIM at MST.
EVERYONE in the military
is responsible to prevent MST.
Act
You are my brother, my sister, my fellow Soldier. It is my duty to stand up for you, no matter the time or place. I will take ACTION. I will do what's right. I will prevent sexual harassment and sexual assault. I will not tolerate sexually offensive behavior. I will ACT.
Intervene
When I recognize a threat to my fellow Soldiers, I will have the personal courage to INTERVENE and prevent sexual assault. I will condemn acts of sexual harassment. I will not abide by obscene gestures, language, or behavior. I am a Warrior and a member of a team. I will INTERVENE.
Motivate
We are American Soldiers, MOTIVATED to keep our fellow Soldiers safe. It is our mission to prevent sexual harassment and sexual assault. We will denounce sexual misconduct. As Soldiers, we are all MOTIVATED to take action. We are counselings.